Select "Menu Page" in "Page Type" then click the "Design > Menu Settings" to find the configuration options.
Every child page will be put into a box called a Preview Panel. Use "Menu Display Method" to choose how the Preview Panels will be arranged on the page. The grid options will output them in rows and columns, while the stacked option will output only rows.
Alongside "Menu Display Method" you can use "Arrange By" to choose how the items should be ordered (ie: alphabetically, by date, etc)
Preview Panel
You can use the drag and drop interface to choose what information will appear in the Preview Panel, and the order it should appear in.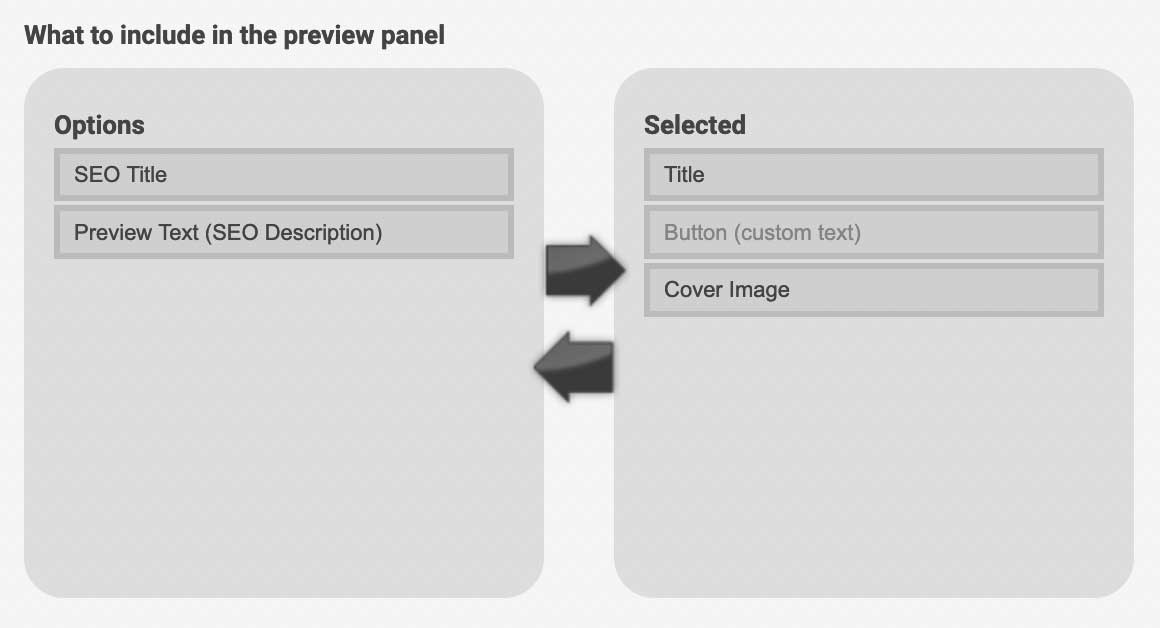 Style Options
Here you can configure design options for the Preview Panel; the button style (choosing from Capitan's Default Buttons), text alignment, border, rounded corners, drop shadow...